Email Signup
Add your name to our email list, and receive the latest pro-life news, updates and information from People Concerned for the Unborn Child. Fill out this short form!
Voter Information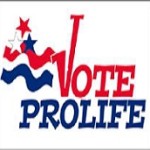 If you are wondering where you are to vote, who represents you in Congress or the State Capitol, check out
"My Voter Information."