Celebrate Life Banquet
PCUC is excited to announce their Guest Speaker for our Annual Celebrate Life Banquet is Jason Jones.  Jones began working in the pro-life movement while attending the University of Hawaii.  There he formed the
Pro-Life Student Union

and also served as State Chairman of

Young Americans for Freedom

.  He was the a producer of the very popular film, Bella.  He was also the associate producer of the film, The Stoning of Soraya M.  For more details and to order your tickets....Flyer
Rachel's Vineyard Retreats
Do you or someone you know suffer from the pain of loss and guilt over an abortion?  Is someone you know suffering from depression and doesn't understand why?
"Rachel's Vineyard" is a safe place to renew, rebuild and redeem hearts broken by abortion.  Weekend retreats offer you a safe, supportive, confidential and non-judgmental environment where women and men can express, release and reconcile painful post-abortive emotions to begin the process of restoration, renewal and healing.  Rachel's Vineyard of the Diocese of Pittsburgh and Catholic Charities is sponsoring retreats on November 20-22, 2015 and January 22-24, 2016, May 27-29, 2016, and September 16-18, 2016.  Their cost is $150.00.  Call with any questions.  412-352-5348.
Other retreat dates for Pittsburgh, PA are

April 10-12, 2015

and

October 2-4, 2015

. Contact Abi at 412-977-9521 or rachelsvineyard.westernpa@yahoo.com for more information.  All inquiries are strictly confidential."
SIDEWALK ADVOCATES FOR LIFE
Thanks to the hard work and determination of Kathy Laslow (412-420-4657) and a small cadre' of pro-lifers, a woman approaching the doors of Planned Parenthood in Pittsburgh can get a "better offer" than the death of her baby. Trained by "Sidewalk Advocates for Life," these men and women offer kind words, a free sonogram of the baby and all the practical assistance necessary through pregnancy. Call Kathy for details.
Steeler Ticket Raffle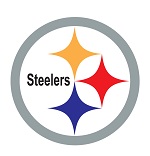 Thanks to the generosity of former Allegheny County Commissioner, Bob Cranmer, we will once again have two Steeler Tickets to raffle for our annual pro-life Banquet.
PCUC Steeler Ticket Raffle Winner drawn at CELEBRATE LIFE BANQUET ~ September 20, 2015 --2 tickets -- STEELER  VS RAIDERS game~(value $434.00)
Sunday, November 8, 2015 HEINZ FIELD – Gate B, Section 207, Row D, Seats 19-20
Donation $5.00 per ticket OR 5 tickets for  $20.00
ALL PROCEEDS BENEFIT LOCAL PRO-LIFE PROGRAMS
Send donation to: 3050 Pioneer Ave., Pgh., PA 15226, 412-531-9272
or stop at the office or call and we can tell you who has tickets.