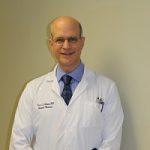 We are pleased that Dr. Rocco Adams will be our main speaker at the annual Celebrate Life Luncheon on Sunday, October 22, at the Family Life Center at St. Thomas More parish in Bethel Park.
Dr. Adams earned his degree in Biophysics and Microbiology from the University of Pittsburgh.  He earned his Medical Degree from the Autonomous University of Guadalajara.  he completed his residency training at St. Francis Medical Center.  He has practiced General and Internal Medicine for over 30 years in the Pittsburgh area.  His philosophy as a solo practitioner is that he is hre to serve his patients, and he must be available at all times to care for and communicate with his patients with sincere empathy and compassion.
He maintains a private practice in Brentwood and staff privileges at St. Clair Hospital.  He is Medical Director at choices Pregnancy Services in Coraopolis and the Focus Pittsburgh Health Center in the Hill District of Pittsburgh.
He and his family reside in Peters Township.  They worship at St. George Antiochian Orthodox Cathedral in Oakland.  He is married to Aria, and they have four children.