DAYS OF THUNDER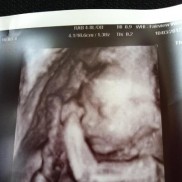 My Friends,
PEOPLE CONCERNED FOR THE UNBORN CHILD HAS BEEN BLESSED over the years to have educated thousands of people on the reality of abortion and to help pregnant women choose life for their babies and a brighter future for themselves. What an incredible blessing this gift of friendship really is to all of us personally who recognize that God has provided us with each other, to hold hands and change the hearts of moms and young people who think destroying a child is the way to freedom or the only answer for an unwanted pregnancy.  God has truly blessed us.
THE HOLY WAR CONTINUES and we want to move forward with a new vision if we are to remain effective warriors in the fight to save Jesus' babies.
WE ARE RESTRICTING OURSELVES in communicating the pro-life message to the 21st century young person by using out-of-date formulas and technology.  THE GOOD NEWS is we can correct this and continue PCUC's strong defense for life.
PCUC's VISION IS TO  upgrade our computer technology; design new PCUC brochures; purchase medical fetal models; conduct "Courage of the Heart Workshops" for both speakers and sidewalk counselors; make SAve my moMMY Project a success; and increase the amount of material assistance we can offer.
DAYS OF THUNDER is a fundraising effort and we need help!  FUNDRAISING is the answer for making these new programs a reality.  Please join our volunteer team and I promise you, you'll witness success from all your hard work and dedication.  We'll work, pray and celebrate together.
From my heart to your generous spirit I am asking you to please sign up and volunteer. THE BABIES NEED YOU AND PCUC NEEDS YOU TO SAVE THE BABIES!
God Bless Our Country,
Claudia Berthold
President, PCUC
Please join "Days of Thunder" and become a volunteer by emailing us your Name, Phone and Email Address OR
Call the office to join.
412-531-9272